New for 2023
We are pleased to introduce new colors and models for 2023. FIND A DEALER who services your area to learn more about our new models and colors.
Interested in becoming a SwimUSA dealer? Complete our BECOME A DEALER form and we will contact you to discuss your options.
Premium Galaxy Finishes
In addition to our 5 Standard Colors (Admiral, Blue Wave, Crystal, Island Teal, and Steel) we are pleased to announce our 13 NEW Premium Galaxy Finishes. See all our magnificent colors HERE to create the backyard of our dreams that reflects your own unique style.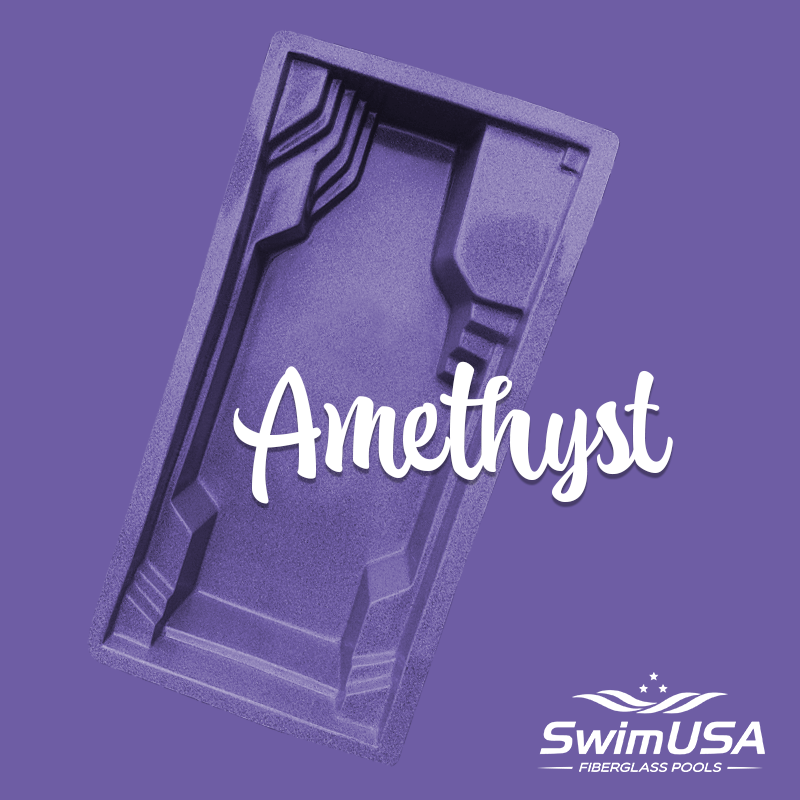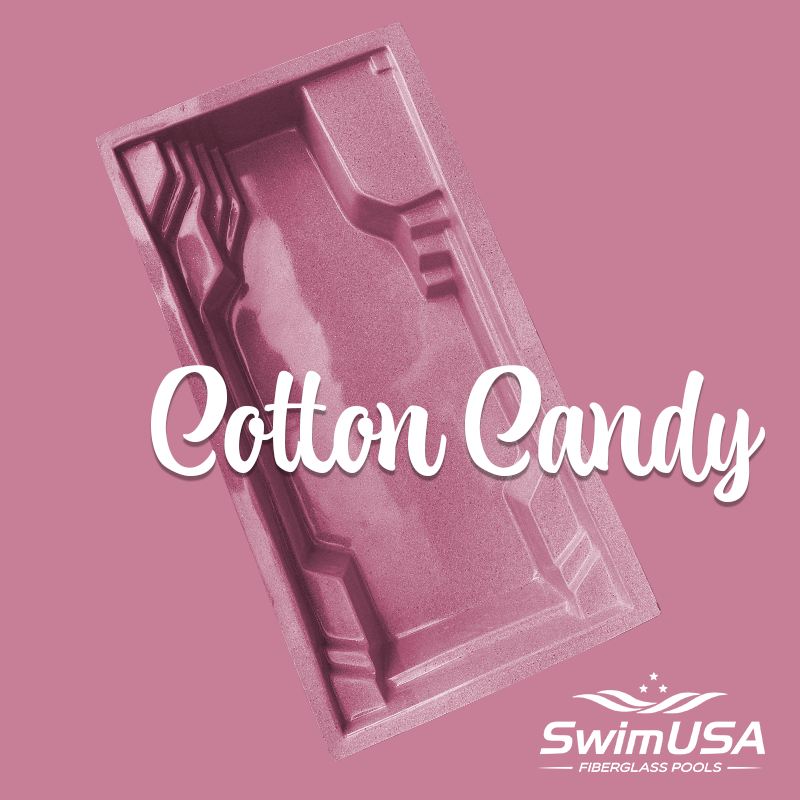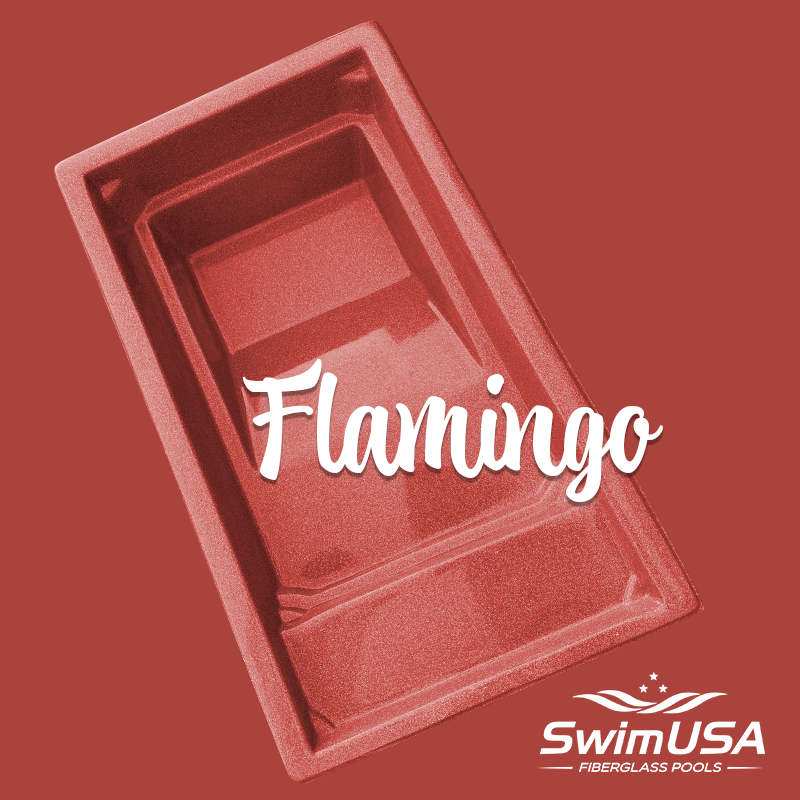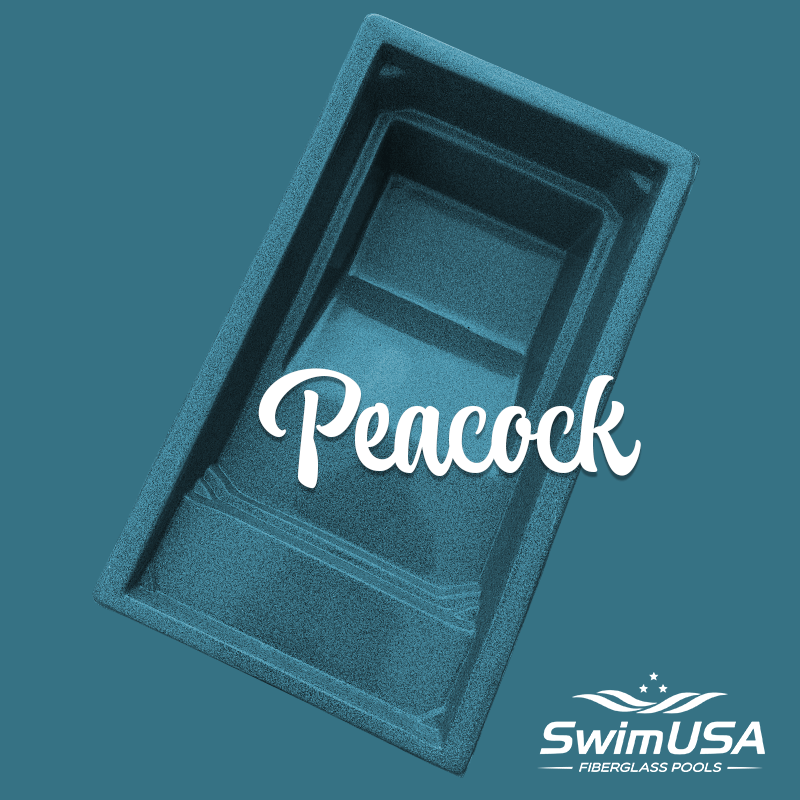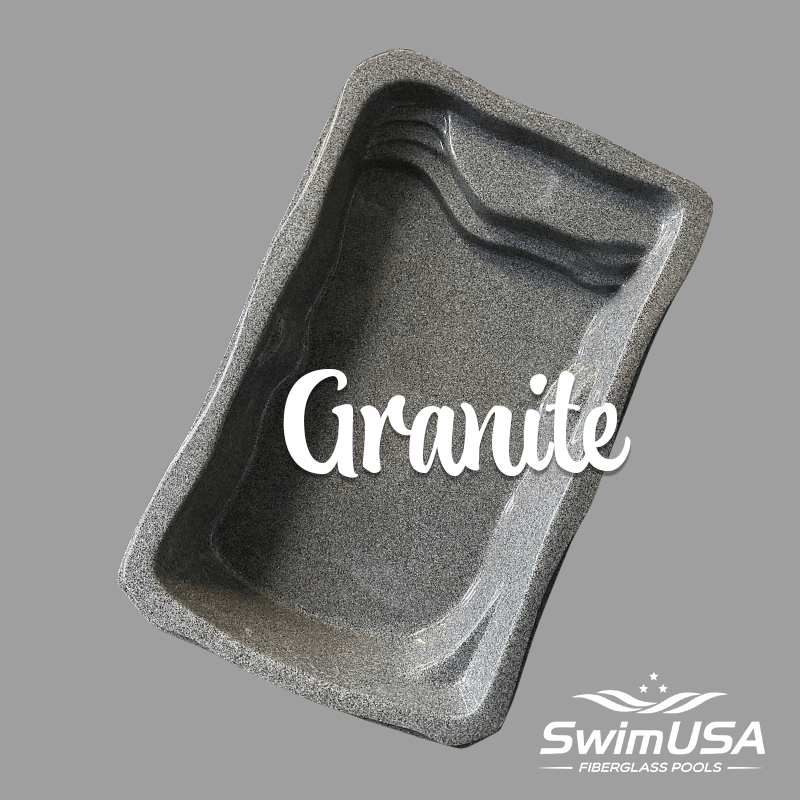 New Pool Models
We are pleased to announce our new models for the 2023 pool season. View all our models HERE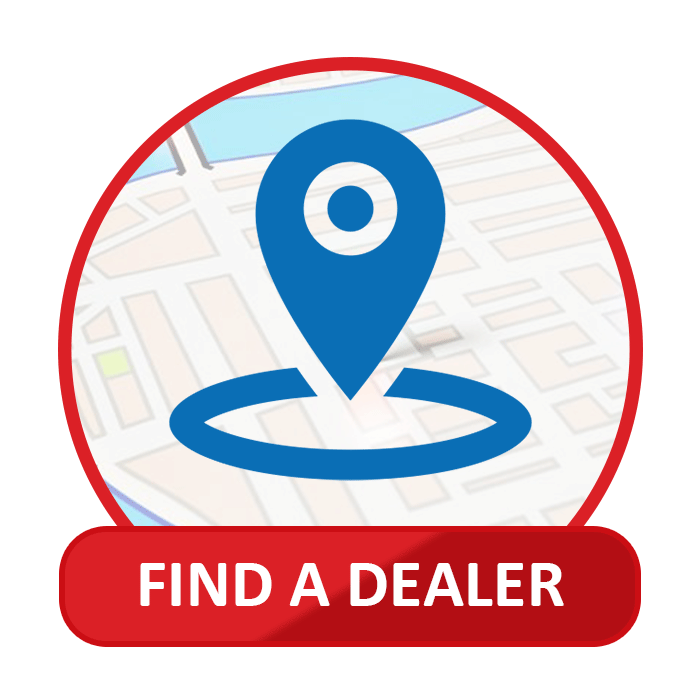 Welcome to SwimUSA Fiberglass Pools
Swim USA Fiberglass Pools is dedicated to manufacturing premium quality inground fiberglass swimming pools.
Swim USA Pools is a leading inground fiberglass swimming pool manufacturer. Our pools are manufactured with pride in the United States of America and are available through a network of dealers. Contact us at customercare@swimusapools.com or (609) 561-9300 to find a dealer in your area.
Have the comfort of knowing your kids are safe in their own backyard, having fun and staying healthy! Avoid the expenses and headaches of traveling for a getaway – just grab your towel and go! Give your pet a healthy, comfortable place to relax too! Make the most of your home and enjoy every bit of your property, inside and out!
Studies have shown the benefits of aquatic therapy as it can help to increase your strength and mobility. Swimming also builds up endurance, increases muscular flexibility and balance, and helps the heart muscle become stronger.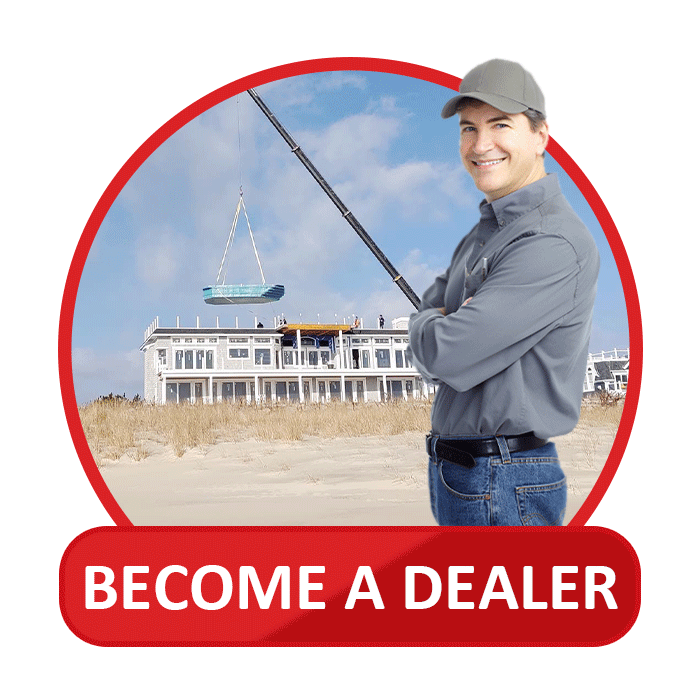 Let's not forget what happens to families when people gather in the backyard. We start to unwind, relax, and enjoy the moment. Backyards are where we can put down technology and enjoy spending time with those we love, or just relax the day away reading a good book.
Your pets will enjoy your backyard pool as much as you will. Fiberglass pools are the preferred choice for pet owners. Whether you want to create a backyard that reflects your personality and style, or one that reminds you of your favorite destination spot, your SwimUSA Pool will be built to last for generations.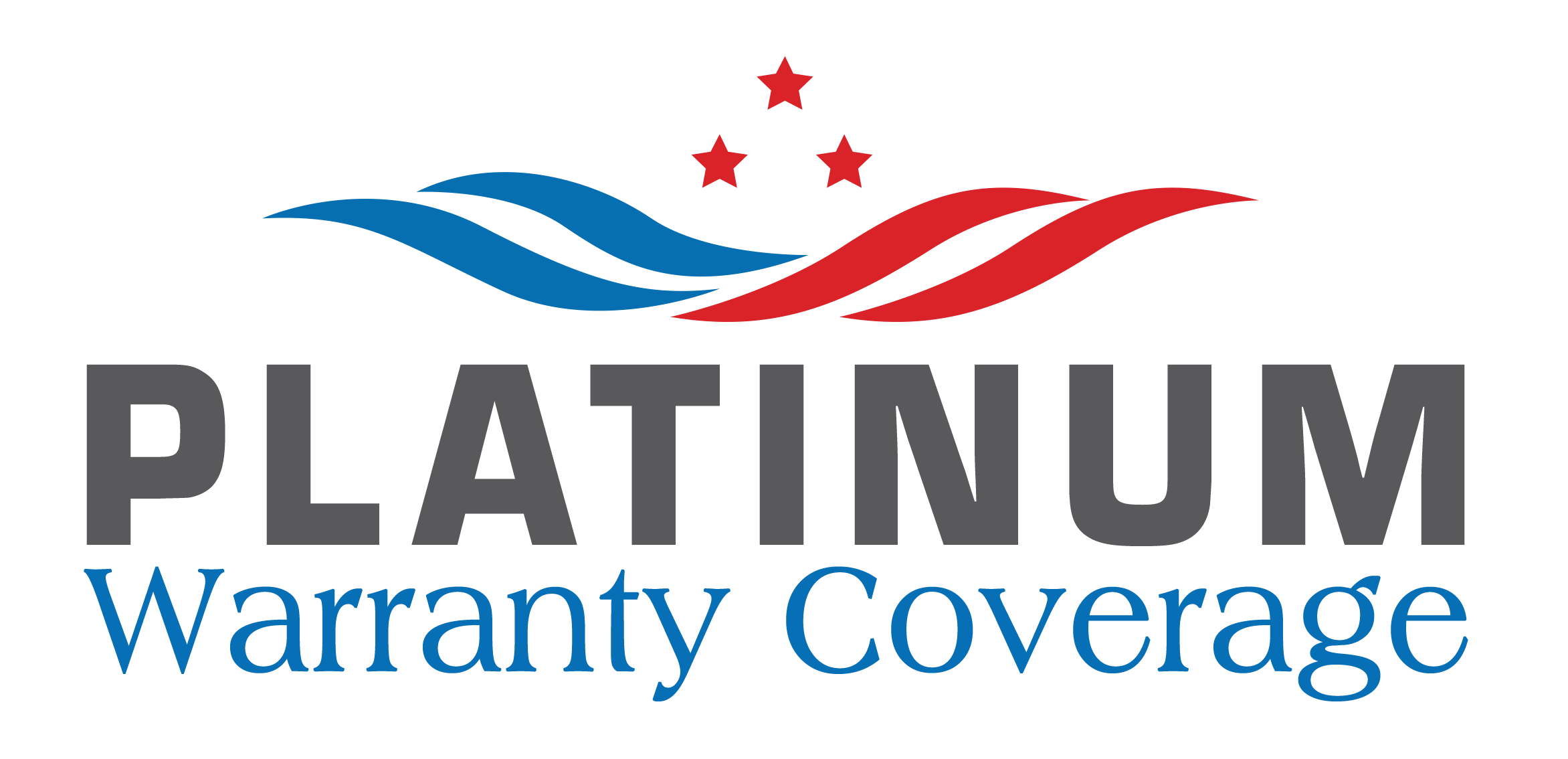 Best Warranty in the Industry
SwimUSA Pools is the ONLY fiberglass pool manufacturer that offers 

PLATINUM WARRANTY COVERAGE,

which includes a

TRANSFERRABLE 50-YEAR STRUCTURAL

Warranty AND a limited

COMPREHENSIVE SURFACE

Warranty, not offered by any other fiberglass pool manufacturer. 
Protect your investment. No other fiberglass pool manufacturer covers what we do! 
Quality before Quantity
Our motto at SwimUSA is QUALITY before QUANTITY. We have a different view than most in the pool industry, our EMPHASIS is on the overall experience our customer has from their decision to purchase a pool to the expert installation of the final product.
The new management at SwimUSA Fiberglass Pools doesn't adversely view our competition, whether a consumer selects a Gunite, Vinyl, or Fiberglass pool our ultimate goal is to provide a high quality fiberglass pool with expert installation. We feel that poorly made pools and incompetent installations are a blemish on the industry; an improperly installed pool or spa hurts everyone not just the consumer.
SwimUSA values the importance of Integrity and professionalism, we are taking the lead in the manufacturing of quality Fiberglass Pools. We constantly test our materials to ensure our product is at the highest industry standard for strength and durability. We EMPHASIZE the importance of constant training to ensure our installers are qualified to properly transport, handle, set, and install your pool or spa. Improperly installed pools can shift, crack, sink or pop over time, improper installation will not only damage the pool shell itself but may also damage the decking and landscaping surrounding your place in the sun.
Our dealers and installers are joined by qualified SwimUSA staff members to ensure your project is carefree from start to finish.
SwimUSA Fiberglass Pools provides the ONLY 3-year WARRANTY in the industry against whitening and hazing of the Gel Coat when properly maintained.
SwimUSA is a manufacturer that takes pride in our qualified dealers, installers and staff. An educated consumer is our best customer!
Compare Pool Types
Which is best, Fiberglass, Vinyl Liner, or Concrete Pools?
There are three major types of pools in the United States – fiberglass, vinyl liner, and concrete (aka gunite) – but which one is best for your backyard? Much of that depends on your budget, available space, and the shape and size you want your new pool to be. Another important factor to consider when deciding which type of swimming pool is the best fit for your family is maintenance. The following pool maintenance comparison chart will help you understand the long term costs associated with owning a pool so you can decide which pool is right for your family.
SwimUSA Fiberglass Pools manufactures premium quality pools with the best warranty in the industry!