About SwimUSA Fiberglass Pools
Dedicated to excellence. Committed to quality.
SwimUSA Fiberglass Pools is a leading inground fiberglass swimming pool manufacturer, and our pools are available through a network of dealers. In addition we also have DIY and Assisted Installation programs available to those who qualify. Contact us at customercare@swimusapools.com or (609) 561-9300 to determine the best solution for you.
Have the comfort of knowing your kids are safe in their own backyard, having fun and staying healthy! Avoid the expenses and headaches of traveling for a getaway – just grab your towel and go! Give your pet a healthy, comfortable place to relax too! Make the most of your home and enjoy every bit of your property, inside and out!
Studies have shown the benefits of aquatic therapy as it can help to increase your strength and mobility. Swimming also builds up endurance, increases muscular flexibility and balance, and helps the heart muscle become stronger.
Let's not forget what happens to families when people gather in the backyard. We start to unwind, relax, and enjoy the moment. Backyards are where we can put down technology and enjoy spending time with those we love, or just relax the day away reading a good book.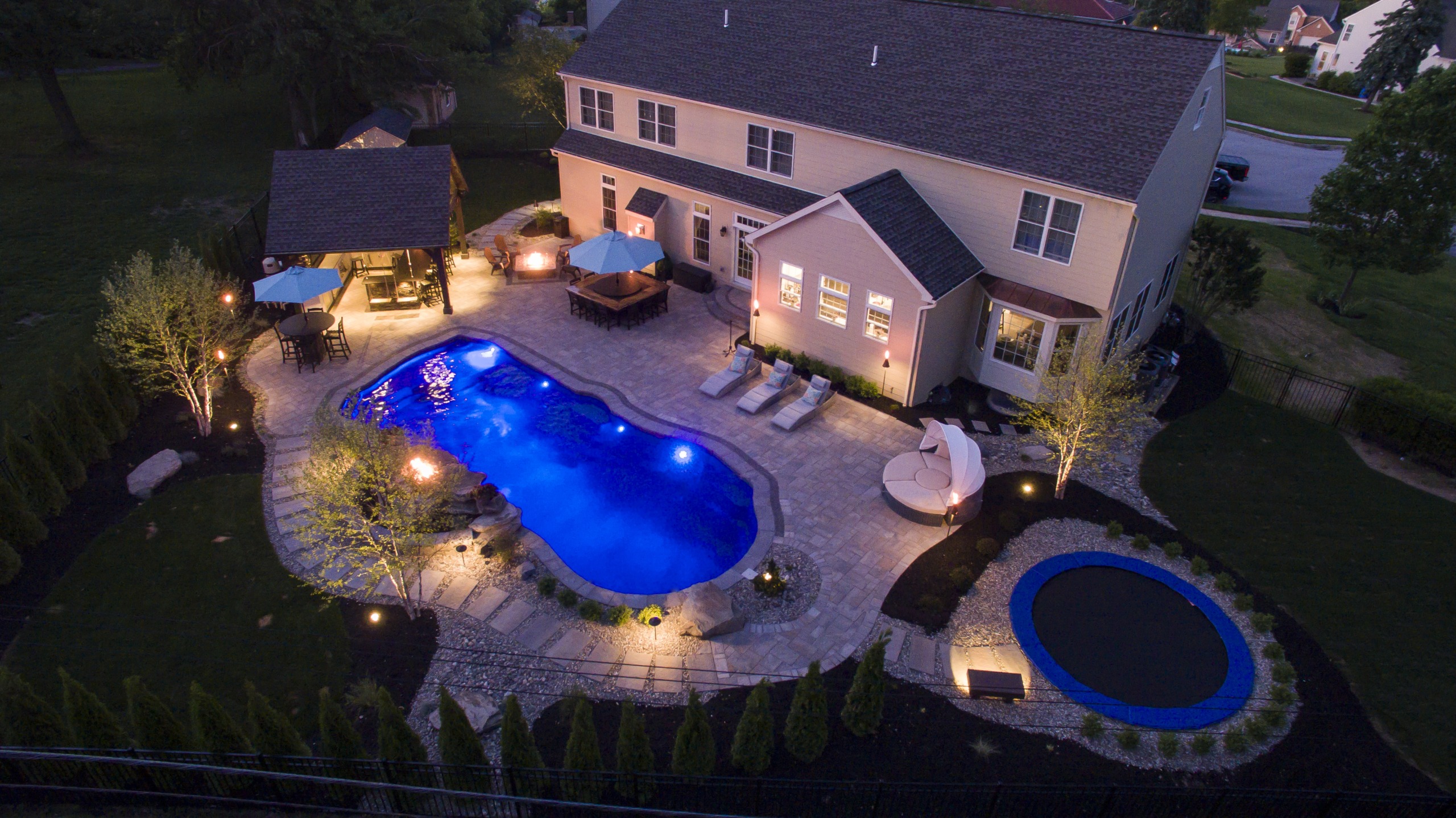 Your pets will enjoy your backyard pool as much as you will. Fiberglass pools are the preferred choice for pet owners. Whether you want to create a backyard that reflects your personality and style, or one that reminds you of your favorite destination spot, your SwimUSA Fiberglass Pool will be built to last for generations. No matter where you live, whether it be Avalon, Boston, Philadelphia, Devon, Long Beach Island, McLean, Richmond, Berkeley Springs, Charleston, Wilmington, or parts in between, you can work with someone who can help you transform your backyard from ordinary to extraordinary.