Organic Curves
Seamlessly integrates into asymmetrical spaces with flair and style.
Natural pools have organic curves and work well in backyard spaces where you want to create a space with lots of personality. Our NATURAL models include the CHARLESTON, DENVER, RICHMOND, MALIBU, COLUMBUS, and PITTSBURGH.
Lengths, widths, and depths may vary up to 3%. Measurements are to widest point on each side of the outside edge. Pool drawings are not to scale. All Pools are non-diving.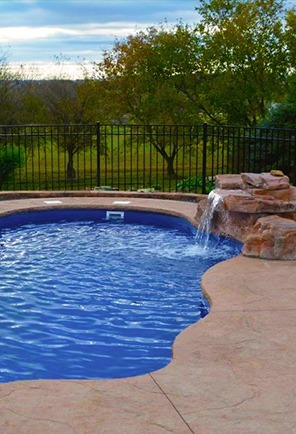 NATURAL BEAUTY  |  Entertain, relax, rejuvenate….all in style!