Premium Quality
Our pools are manufactured using the finest quality premium raw materials available in the industry.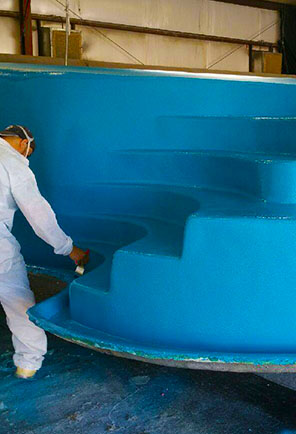 PREMIUM MATERIALS  |  A quality pool starts with premium quality raw materials.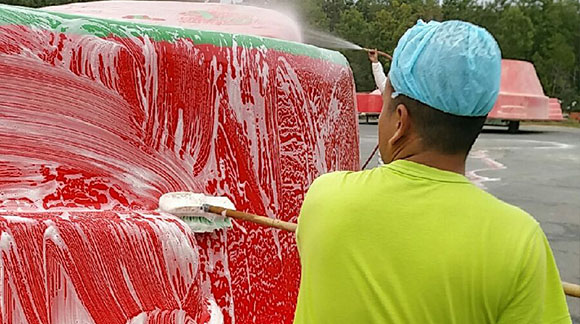 The mold for your pool is cleaned and prepared to build your pool on.
The mold is moved into the production bay to begin the manufacturing process.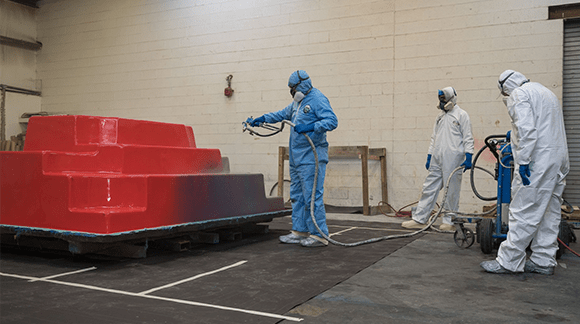 One of our premium Gelcoat colors is the first layer that is sprayed onto the mold to create your new pool.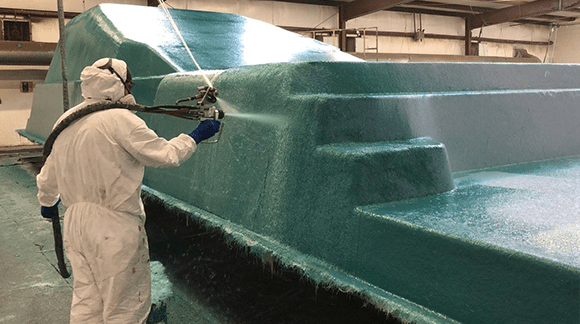 Vinyl Ester Resin, reinforced with chopped strand fiberglass, is applied after the gelcoat.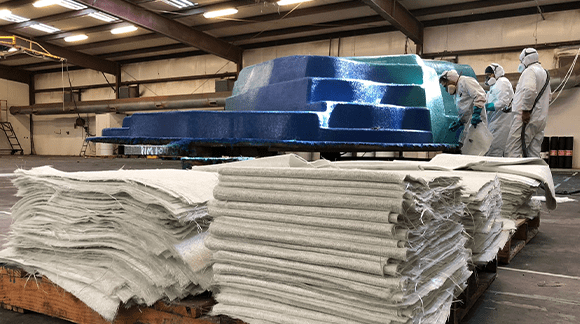 Four layers of fiberglass, comprised of chopped strand mat and 36 ounce mat material, are applied.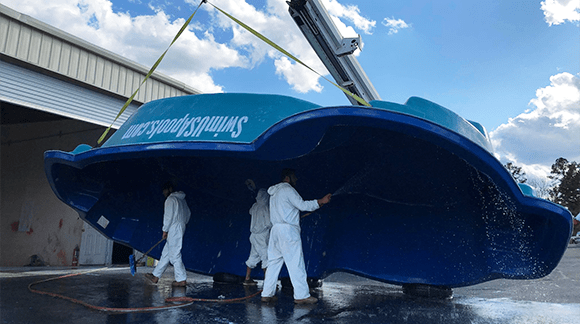 After curing, your pool is lifted off the mold, cleaned, and loaded onto a trailer to begin its journey to your backyard.
After your pool is installed you can enjoy years of entertaining, relaxing, and splashing with family and friends.