Swim & Play
"Swimmers" and "Loungers" unite in a linear space.
RECTANGLE pools are a great way to create a modern backyard. Their clean lines work well with automatic safety covers and they have plenty of swim space for everyone. Our RECTANGLE models include the MANHATTAN, BRISTOL, DANBURY and HOLLYWOOD.
Lengths, widths, and depths may vary up to 3%. Measurements are to widest point on each side of the outside edge. Pool drawings are not to scale. All Pools are non-diving.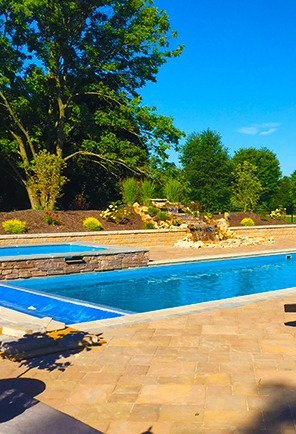 MODERN EXCELLENCE  |  Clean lines and stylish seating make the best pool.