Timeless Beauty
Classic designs never go out of style; they stand the test of time and complement numerous backyard design styles. 
Straight lines and elegant curves are customary in classic pool designs. The models in our CLASSIC collection can be customized with color, lighting, tile, and and water features to create a space that can be enjoyed for generations. Our CLASSIC models include (from smallest to largest) Providence, Savannah, Arlington, Boston, and Nashville.
Lengths, widths, and depths may vary up to 3%. Measurements are to widest point on each side of the outside edge. Pool drawings are not to scale. All Pools are non-diving.
Gallons are estimated.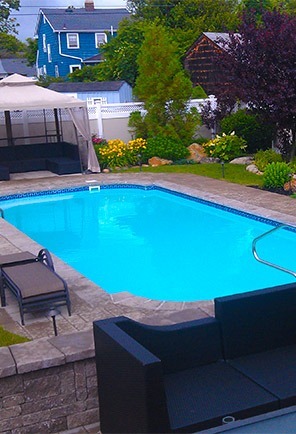 CLASSIC ELEGANCE  |  Clean lines and elegant curves create classic beauty that stands the test of time.